NANCY SPILLER is a writer and artist living on the wild western edge of Los Angeles with her husband, Tom, and miniature American shepherd, Sadie. A fourth generation California native, she was born and raised in the San Francisco Bay Area, where she earned a B.A. in English, with emphasis in Creative Writing, from San Francisco State University. She has studied painting at the San Francisco Academy of Art, Art Center College of Design and UCLA.
Early job experiences included graphic design assistant for birth control pill creator Syntex, Rolling Stone fact checker, frozen pizza inspector and quick sketch portrait artist. She was also the sole female featured performer and writer on WGBH's Mother's Little Network, a legendary comedy pilot for PBS.
She served as a staff feature writer at the San Jose Mercury News and its Sunday magazine, West, where gonzo assignments included singing in a rock 'n roll band, riding in a cattle drive,  and touring China with a high school marching band from Morgan Hill, California. In Southern California, she was on staff at the Los Angeles Herald Examiner and editor of the Los Angeles Times Syndicate's Entertainment News Service. Her essays and articles have appeared in magazines and newspapers including the Los Angeles Review of Books, Salon.com, the Los Angeles Times, Mother Jones, New West, New York, Travel & Leisure, and Coagula Art Journal. Her fiction has appeared in the Rain City Review.
Her debut novel, Entertaining Disasters: A Novel (with recipes), was published by Counterpoint Press in 2009. Los Angeles Magazine noted it was "a testament to Spiller's skill as a narrator that tragedy and comedy begin to seem like a natural couple and that feeding a gathering of friends is the ultimate modern ordeal." It was a Reader's Prize 2009 pick in Elle, which lauded its "sharp, startling observations in a unique and very human voice," and was also featured in Redbook, Ladies Home Journal and OK.
Her second book Compromise Cake: Lessons Learned From My Mother's Recipe Box, was published by Counterpoint Press in 2013 and in 2014 became an Amazon Bestseller. The mix of memoir and food-centric personal essays, which she also illustrated, was featured in the Los Angeles Review of Books, the Huffington Post, Hallmark Channel's Home and Family Show, and Lu Parker's Health Smart on KTLA News.
Her paintings have been exhibited in both Northern and Southern California and she gained national recognition with the 2007 exhibit Reverse Trash Streams: The Junk Mail Project at Culver City's L.A. Contemporary Gallery. Trash Streams was also featured at Forbes' International 2008 Brainstorm: GREEN Conference.
She would further like to note that she has climbed Mt. Whitney and won multiple blue ribbons in agility with her late Tibetan terrier, Dalai. She is currently working on a novel set in Los Angeles in the 1930s.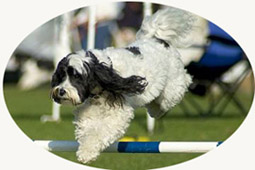 Dalai 
October 13, 1998–May 22, 2013