With deftness and wit, Nancy Spiller delivers needle-sharp insights into middle-class life and marriage, while portraying the dissolution of a family and the rise of longing for a culinary salvation.
JANET FITCH, White Oleander and Paint It Black.
Sharp and pungent, Nancy Spiller's superb first novel takes us on a disastrous week leading to a promised dinner party that can make or break the narrator's food writing career. Infused with bittersweet tales of a family minced by maternal madness and sprinkled with the aftermath of childhood loss, Entertaining Disasters reminds us that there are no recipes to satiate certain cravings.
MARÍA AMPARO ESCANDÓN, Author of Esperanza's Box of Saints and González & Daughter Trucking Co.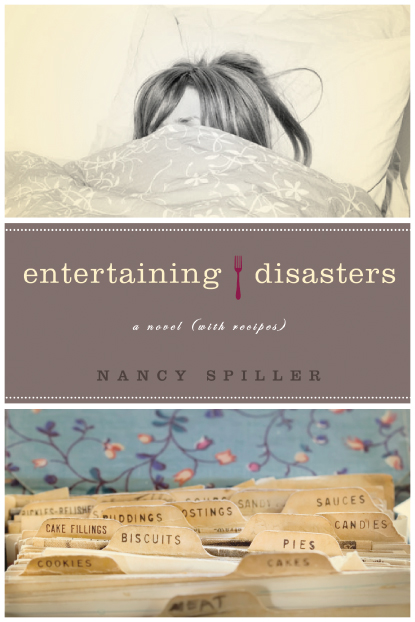 available at amazon.com | barnesandnoble.com | indiebound.org